Fortnite is slowly adding new NPCs to the map for Chapter 2 Season 8. With their most recent patch update (v18.30) they have brought three new NPCs to the island.
Note: We have a guide that lists all the NPC locations for Fortnite Chapter 2 Season 8! If you need help to find other NPCs, use the following link: All NPC Locations in Fortnite Chapter 2 Season 8.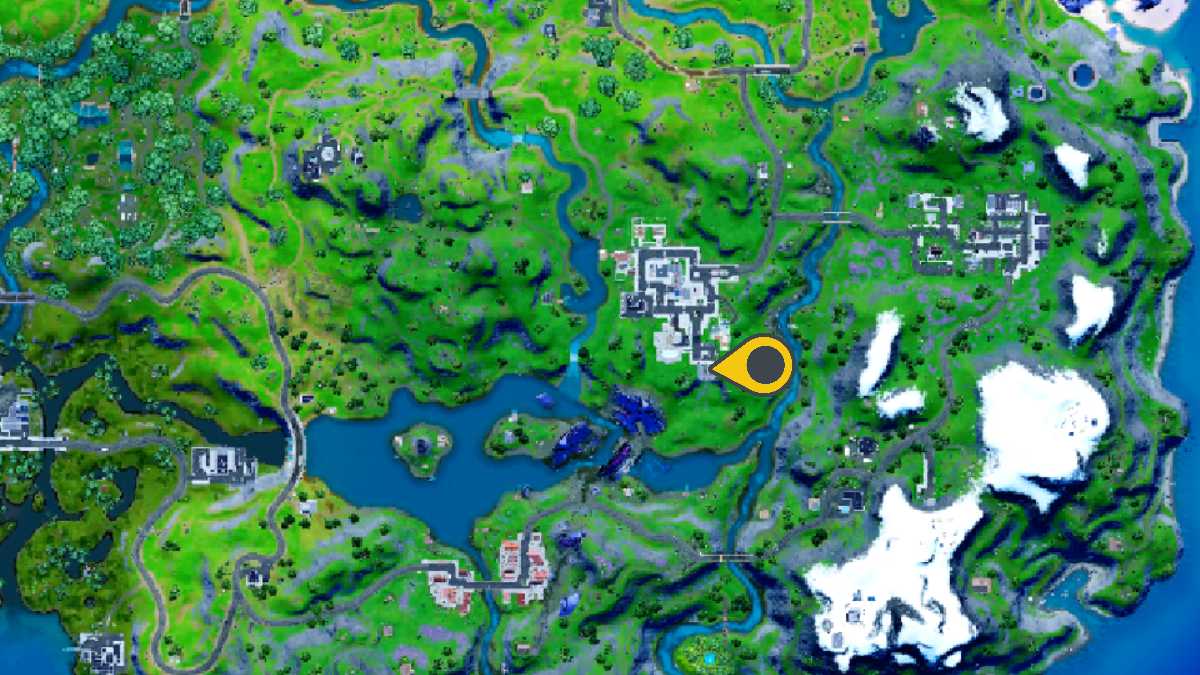 In the map above, you can see that Shadow Ops is at the very southern tip of Lazy Lake. You will find her walking around the coffee shop here. This is a very popular drop spot at the beginning of the match, so it might be best to wait for the first storm circle to close in before you go there if you are avoiding confrontation.
Since NPCs have patrol paths, Shadow Ops might move around the area, and the image might not represent their exact location. The easiest way to find an NPC once you have approached their approximate location is to look for the Chat Bubble icon on your minimap. This icon represents NPCs available nearby. Walk towards that icon, and you'll be able to find Shadow Ops.
Don't forget, we are offering complete coverage for Fortnite Chapter 2 Season 8! You can find all the information you need on our Comprehensive Guide to Fortnite Chapter 2 Season 8!