With the new week, we're faced with new Fortnite challenges! In this guide, we explain how to quickly locate a Family Portrait near a Shipwreck. These find the spot challenges can be difficult if you're not familiar with the map! Read below to see how to find Portraits easily.
Where to Find Family Portraits From a Shipwreck in Fortnite
You'll be headed to the southeast corner of the map for this. If you take out your glider fast enough, you can reach it from any point that you jump off the bus, so you don't need to wait until you find a match with a good bus path over it. Now that you (mostly) know where you're going, go ahead and join a match! We're first going to explain how to access these portraits with a written guide. If you want to use a video guide, you can use the one we have found at the bottom of this guide.
Related:Where to Find Scenic Spot, Gorgeous Gorge, and Mount Kay | Fortnite | Week 12 Epic Quests - Pro Game Guides
Step One: Set your Drop Point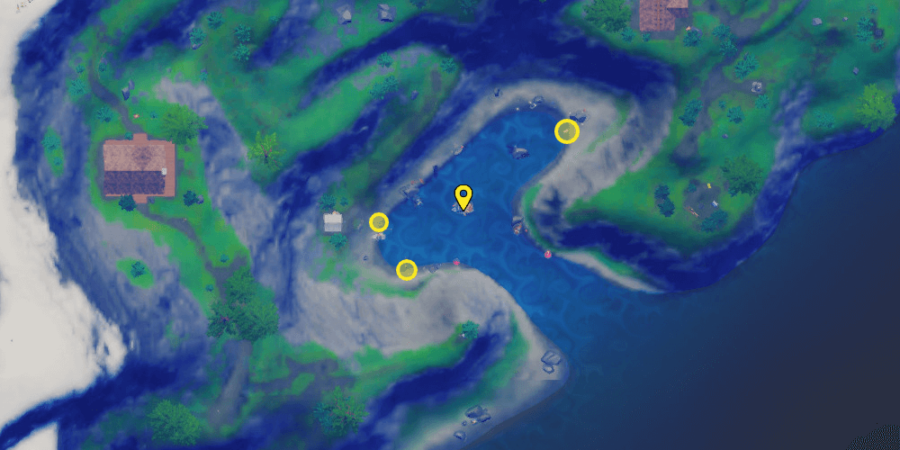 As stated above, you need to set your drop point to the southeast corner. The image above marks specifically where you'll need to go to find the portraits easily. There are three Portraits in this area, and all of them are relatively close together, so you're bound to find at least one!
Step Two: Find the Portraits!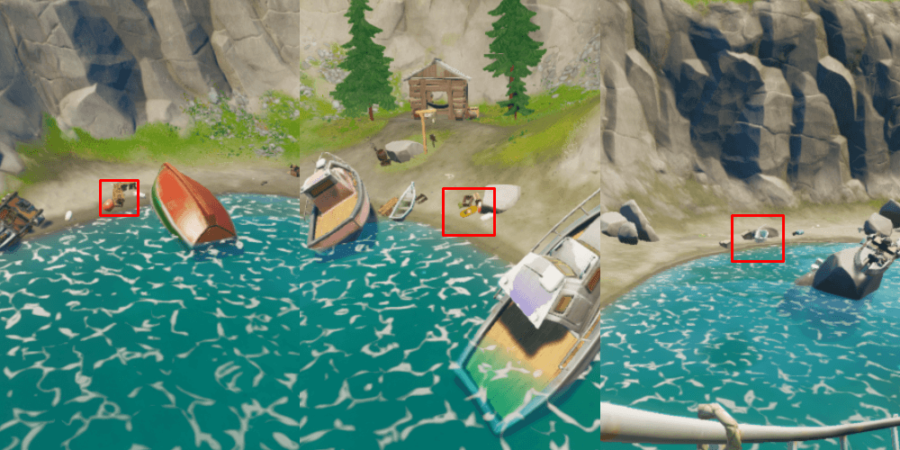 The images above show you what the areas look like where the portraits are located. We're going to use the Shipwreck as the focal point and list each Portrait's compass direction below.
Portrait #1: Southwest - 210
Portrait #2: West - 270
Portrait #3: Northeast - 45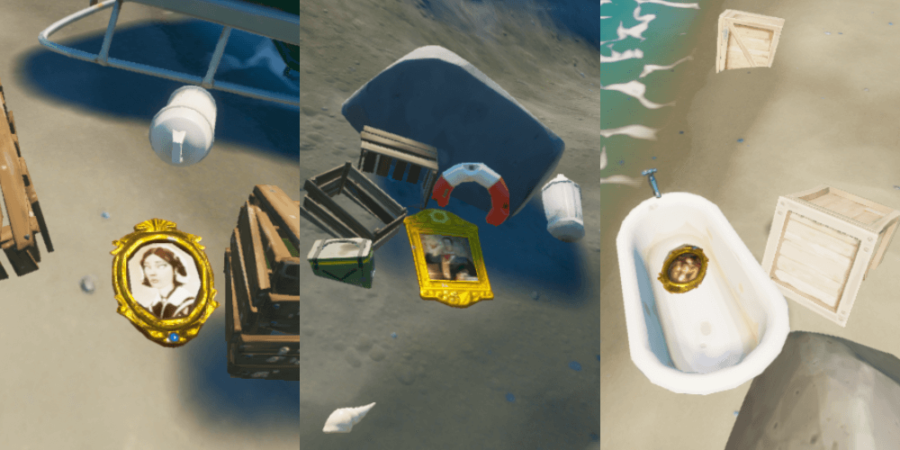 Lastly, the image above is what the portraits will look like in the spots they're located. Once you've found just one of them, you'll have completed the challenge!
Video Guide
The full list of challenges - we have information on - is available here, at our Fortnite Chapter 2: Season 5 Guide – Challenges & Information article!