In this week's list of Epic Quests, we are tasked to stay within 20 meters of a player for three seconds while wearing a prop disguise. In this guide, we cover how and where you can wear a prop disguise.
How to Wear a Prop Disguise in Fortnite
There are currently only five NPCs that offer the option to purchase a Prop Disguise and will cost you 75 Gold Bars to do so. Unfortunately, there is no way to choose what you become, so you may end up changing into an object that stands out in the environment.
Let's take a look at where you can find the Prop Disguise NPCs.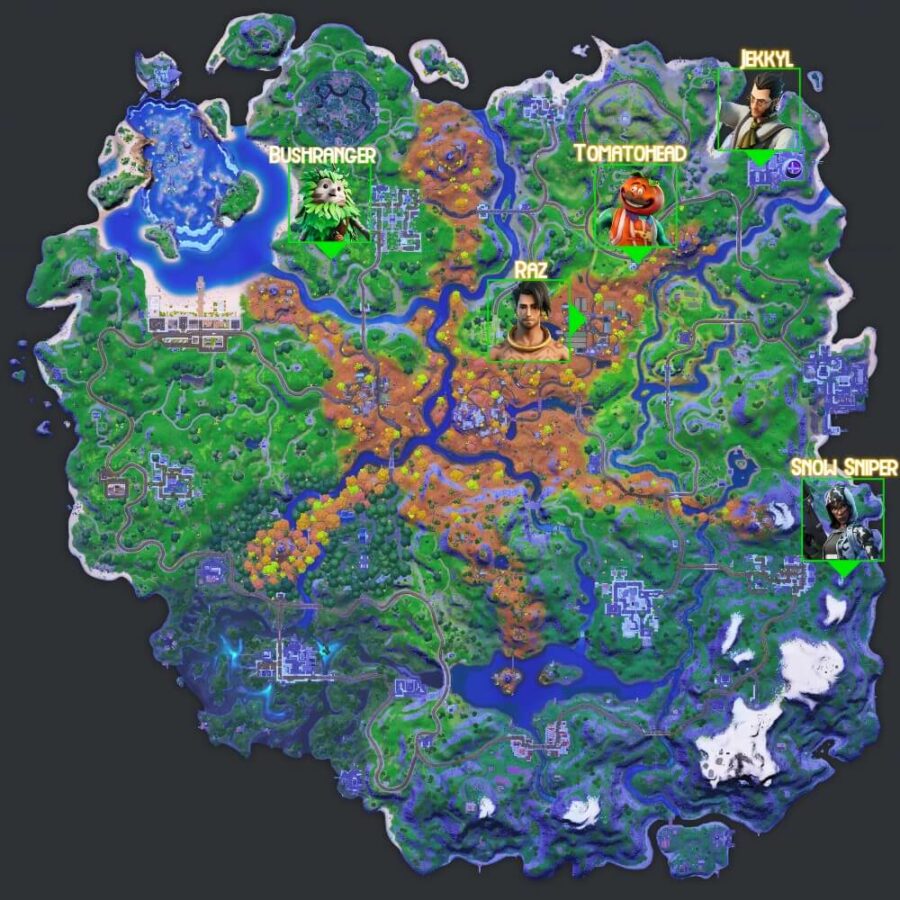 Bushranger: You can find Bushranger wandering around west of Pleasant Park's southwestern corner.
Raz: Raz is walking around the upper floor of the largest building Colossal Crops.
Tomatohead: Tomatohead can be found on the ground floor of the Pizza Pit, which is South of the Orchard and North of Colossal Crops.
Jekkyl: You can find Jekkyl walking around the pool in the building on the western side of Steamy Stacks.
Snow Sniper: Snow Sniper is on one of the smaller mountains directly East of Retail Row.
Perhaps the best way to complete this quest is through Raz. Colossal Crops is a very popular drop point, so you'll likely have plenty of players running around the area for you to hide near.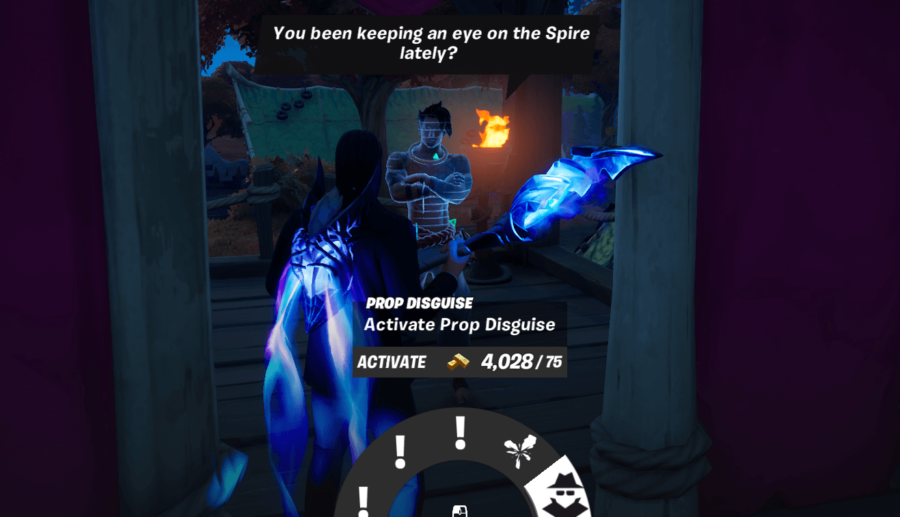 When you approach an NPC, interact with them to pull up the Radial of what you can do with them. Select the option to disguise yourself, which is the figure of a person with a hat and sunglasses.
You will instantly be disguised as an ordinary object such as a Barrel or a Chair. You can move around and interact with specific objects while you're in this form, but you cannot attack. If you use an object in your inventory, you will turn back into your normal character.
Video Guide
That's all you need to know about how to disguise yourself in Fortnite!
Be sure to check our full Fortnite Chapter 2 Season 6 Guide for all the latest info on the new Season!